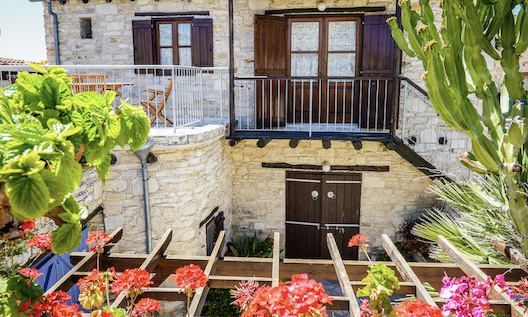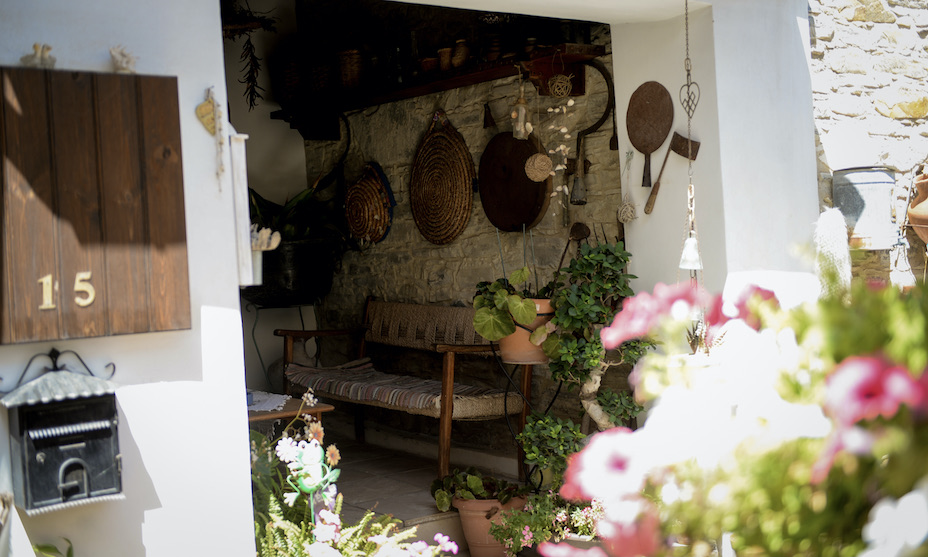 Genuine hospitality and cherished customs
Nestled in breathtaking mountainous areas and beautiful rural villages, a selection of restored Cypriot village houses offer traditional accommodation for agrotourism holidays that embrace nature and rural activities. Here you will discover that the countryside has a diverse wealth of its own from vineyards, wineries and tiny fresco-painted churches to remote forests, waterfalls and rare flora and fauna.
Specifically, agrotourism can be enjoyed at the Larnaka region villages of Agios Theodorous, Choirokoitia, Kalavasos, Kato Drys, Lefkara, Maroni, Psematismenos, Skarinou, Tochni, Troulloi and Vavla. For information on Larnaka's traditional properties and to book, visit the official website of Cyprus Agrotourism Company.


Authentic experiences at Larnaka's traditional villages
In the peace and quiet of rural Larnaka, traditional village life and all its special elements can be discovered and enjoyed by visitors wanting a taste of authentic Cyprus.
Why not visit a village coffee shop and share a conversation with the locals over a Greek coffee? Or, if you fancy something to eat, perhaps try a traditional meze - an abundance of small Cypriot dishes, washed down with the local village wine and accompanied by the sounds of the bouzouki.
By day, immerse yourself in village life and watch how the delicious local bread is prepared, or experience how Cyprus' famous Halloumi cheese is made by hand. During the different seasons you can watch various crops being harvested and made into delicious byproducts – with most villages welcoming visitors to join in the work and savour its rewards after. From olives and nuts to citrus fruits and grapes, each is blessed with the fresh and vibrant flavours the sun's rays and the fresh air bestow upon them.
And each village also retains a craft or folkart of its own, which ranges from the handmade production of traditional food and drink to the most intricate of art forms that require the skill and knowledge of previous generations, handed down exclusively to those in the village. Among the many specialties you will find handmade lace linens, filigree silver, ornate wood carvings, complex basket weaving, pretty pottery, bronze ware, glass art and more.
From folk customs to authentic tastes, from village architecture to the beauty of the natural environment, Larnaka's diverse region offers you the chance to escape and experience something totally different.
Culture & customs