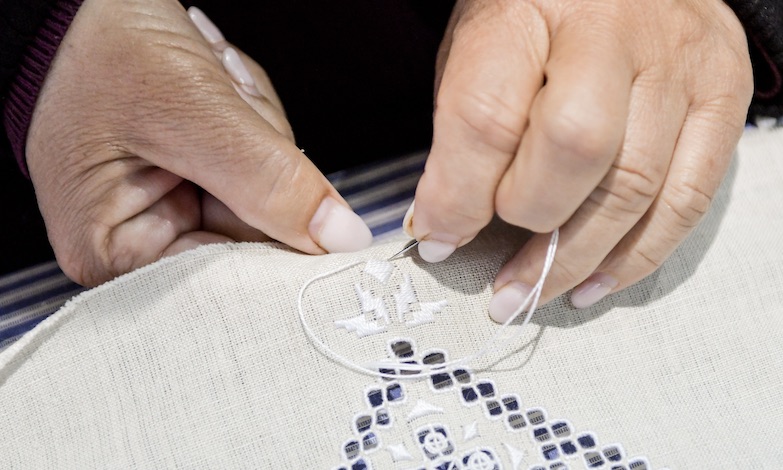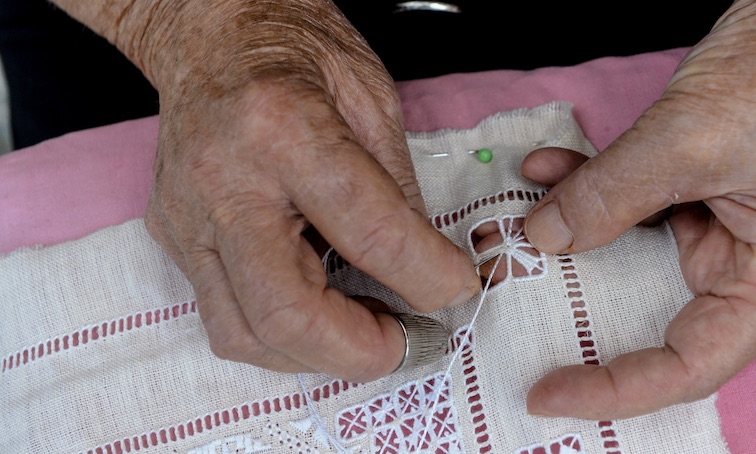 Lefkara Lace Included on the UNESCO Intangible World Heritage List
The quaint mountainous Larnaka village of Lefkara is home to a very special folkart…
…Its handmade lace linens - known as 'Lefkaritika' – are world-famous, and a proud and prevailing tradition with invaluable cultural significance for both Lefkara and Cyprus. It is no wonder then that the skilled art has been recognised with its inclusion on the UNESCO Intangible World Heritage List, which is defined as 'practices, representations, expressions, knowledge and skills' from around the world that are protected for their invaluable cultural heritage.
The skilled tradition of lace-making in Lefkara has been practised exclusively in the village since Venetian times (1489-1570 AD), when the village was a holiday resort for nobles, and the Venetian noblewomen taught the locals how to make the exquisite drawn-and-counted thread embroidery. The linens became an important trade for Lefkara and were world-renowned, and it is said that even the great painter Leonardo Da Vinci bought a large tablecloth for the altar of the Milan Cathedral when he visited the village.
The lace is made by hand in designs combining four basic elements: the hemstitch, cut work, satin stitch fillings and needlepoint edgings to form embroidered linens such as tablecloths, napkins and show pieces. These linens are made in just 10 designs on Irish linen with French thread. They are reversible and are made in only three colours – white, brown and beige. Only lace made in Lefkara in the traditional way is considered to be authentic, and makes a wonderful souvenir of your trip to Larnaka. When visiting the village you will see the ladies of Lefkara sitting outside their homes, busily hand-embroidering, whilst you can also find the pieces in souvenir shops across the island.
Preserving Traditions
You can see lace and silver pieces and learn more about them and olden-day life in general at the Local Museum of Traditional Embroidery and Silversmith Work, Lefkara.
Lefkara Municipality is also ensuring the preservation of its cherished traditions with the Lefkara Handicraft Centre, which teaches the skills of lace and filigree silver crafts to the new generation.
The centre is housed in a building that belonged to the committee of the village's main church – the Holy Cross - and was donated to Lefkara Municipality. The church committee also contributed financially to the project, which additionally received EU funding following a pilot scheme by the Cyprus National Commission of UNESCO – the body that cooperates with UNESCO to implement and promote projects and activities in various areas, including culture.
Find out more about the history of lace making in Lefkara via the 'Lefkara Laces - Before Memory Fades' video by the Cyprus National Commission for UNESCO.