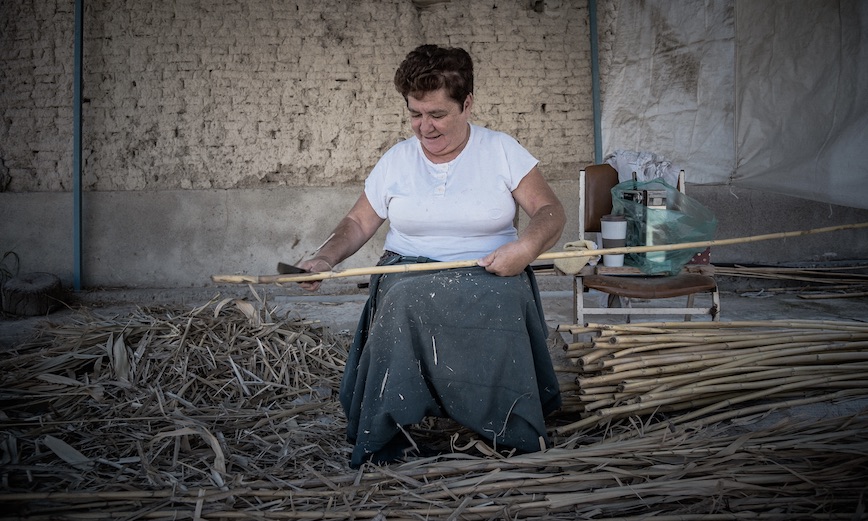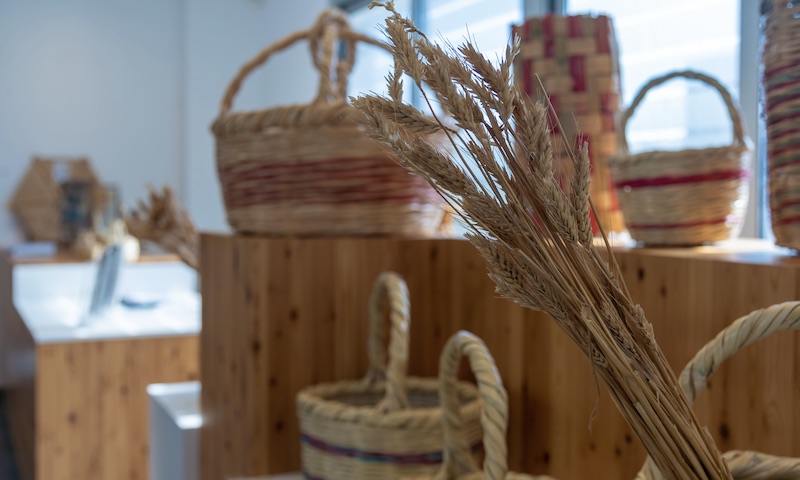 Livadia Basketry Included on the UNESCO Intangible World Heritage List
Livadia village has been practising basket-weaving with the use of wicker or reeds since the 19th century and continues to actively promote and protect this skill, earning it a place on the UNESCO Intangible Cultural Heritage List.
Reed, wicker or straw are used to weave the different types of baskets, including large 'kofina', or woven baskets used for the collection and transportation of agricultural produce and the linen baskets and the baskets used by the fishermen. Coarse woven straw-mats used mainly as interior claddings in roof restorations of old houses or also used for shading or fencing called 'kalamotes' and 'psatharkes' are also made.
It is believed that the inhabitants of Livadia began to weave baskets during the 19th century for use in daily life. Although this started as a male professional activity, it was gradually transferred to the women as men preferred to become employed as labourers and craftsmen, thus securing a double income for their families.
Basket-weaving / straw-mat making gradually became a social activity as it was often carried out collectively, in courtyards or under the shade of trees. This is where the villagers would discuss the village news, develop interpersonal relationships, sing together, and spend their time together, thus making their workplace a place for leisure and socialising.
Livadia showcases this rich tradition through the Craft of Caning Museum, Livadia, which documents the history of basketry whilst also incorporating the craft in the interior of the museum.