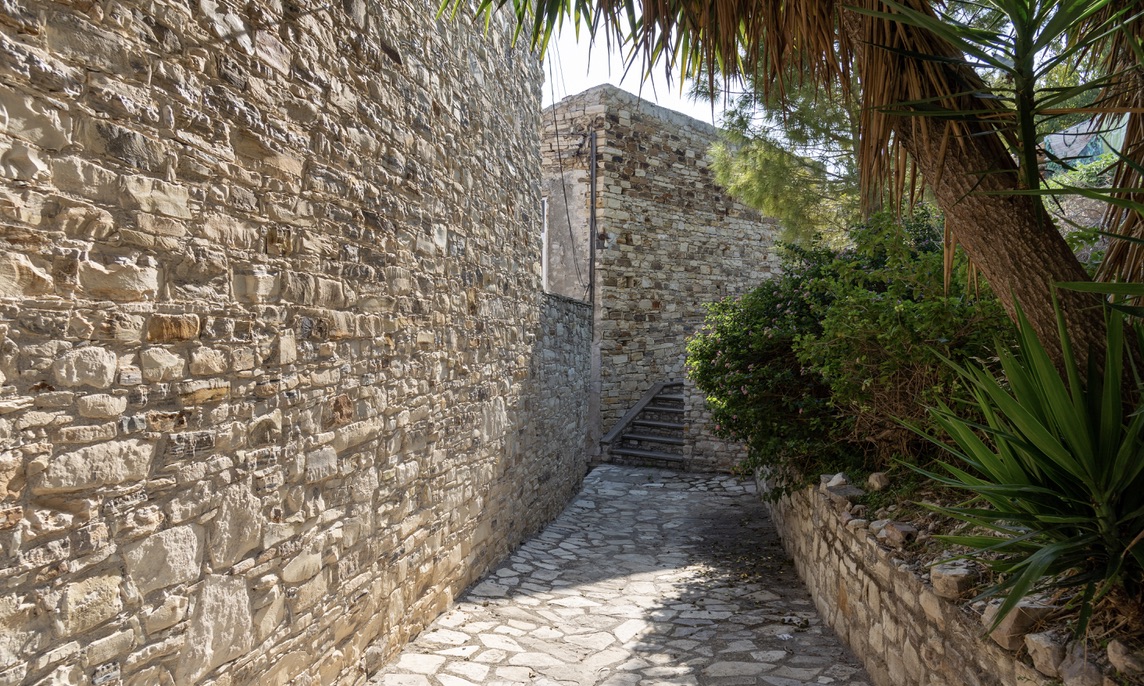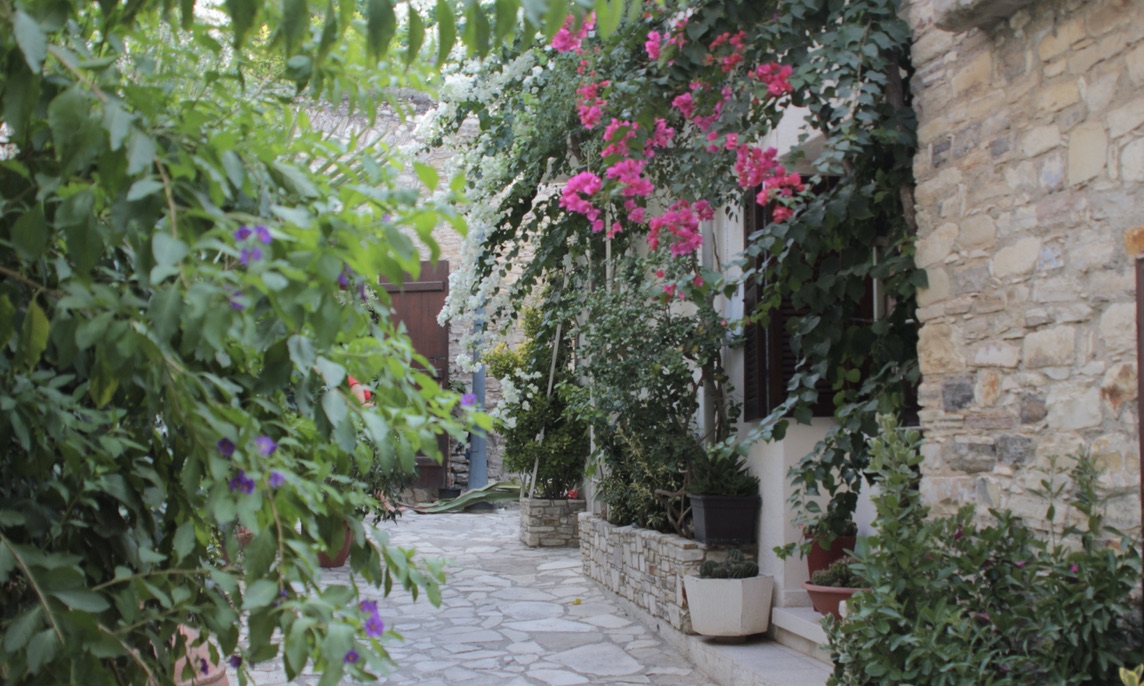 The mountainous village of Lefkara is split into Pano Lefkara and Kato Lefkara (higher and lower Lefkara), and is world-renowned for its traditional handicrafts of lace embroidery and filigree silver. The village is situated at the foot of the Troodos Mountains in the south eastern region, 650 m above sea level, 43 km from Larnaka.
The village took its name from the lime stone rocks of the region (Lefka Ori – White Mounts – Lefkara). Its character is very picturesque with narrow, winding streets and traditional architecture of old, terracotta-roofed houses. The women of the village are often sat outside their picturesque homes, creating the world-renowed 'Lefkaritika' lace pieces that have been made in the village since Venetian times and are on the UNESCO Intangible World Heritage List. Visitors can learn all about the lace and the village's second craft of delicate filigree silver pieces at the Lefkara Handicraft Centre, the Museum of Traditional Embroidery and Silversmithing, and various workshops, where you can watch craftsmen at work.
Among the village's other interesting sites are the Local Museum of Traditional Embroidery and Silversmith-work, the reconstruction of a traditional blacksmiths' 'smithy', the old fountain, the old olive mill and Oliva Terra, where you can stroll through the olive tree orchards and learn all about the island's 'liquid gold'. The village also has beautiful and ancient chapels, including the church of Timios Stavros (Holy Cross), and the chapel of Archangelos Michail in Kato Lefkara, with frescoes that date from the 12th and 15th centuries.
The popular annual Lefkara Festival takes place each August, and includes a programme of music, dance, theatre and handicraft exhibitions, with visitors warmly welcomed. The village is also included as one of the stops on the island's 7th Wine Route that encompasses the area of mountainous Larnaka - Lefkosia.
In 2021 the village was awarded the status of 'Best Tourism Village' by the UN World Tourism Organisation (UNWTO). The initiative was launched to advance the role of tourism in safeguarding rural villages; their landscapes, natural and cultural diversity, local values and activities, and local gastronomy.
For more information about Pano Lefkara click here.