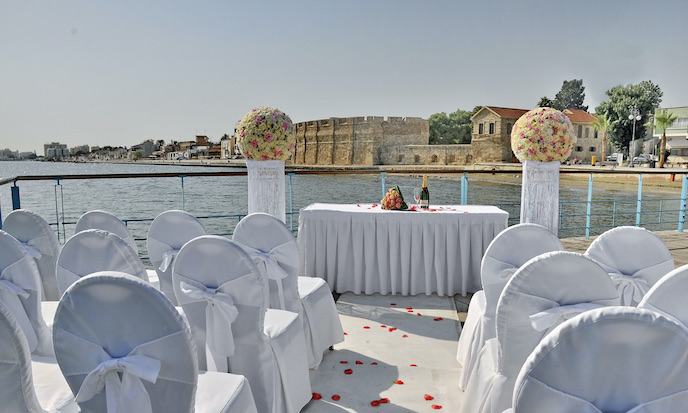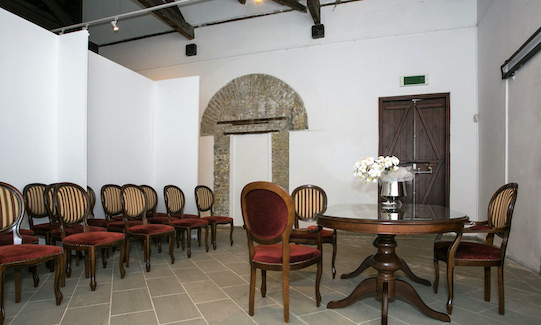 Cyprus

is known as the 'Island of Love' - thanks to its connection with the Ancient Greek Goddess of Love and Beauty, Aphrodite - and Larnaka embraces this history of love in so many ways, making it a fitting location for weddings, honeymoons and romantic getaways.
From the historical and quaint, to coastal settings and naturally stunning backdrops, Larnaka sets the scene for civil weddings, partnerships, blessings and church ceremonies, along with receptions, parties and other celebrations to cherish for a lifetime. And with an almost year-round warm climate, coupled with traditional Cypriot hospitality and a variety of hotels, apartments and agrotouristic accommodation, all the elements are in place for a day to remember
There are a number of agents who specialise in wedding organisation or, for to organise your own special day, the Municipality's Civil Marriage Office will be happy to guide you:
Civil Marriage Officer of Larnaka Municipality
Tel: +357 2481 6564
Fax: +357 2465 3384
Details on the civil marriage procedure in Cyprus can be found
here
.
Choose your perfect Larnaka location
Aside from offering an extensive range of hotels and restaurants for civil weddings, Larnaka also boasts some unique and beautiful outdoor venues for those who want a ceremony with a difference.
Adjacent to the Larnaka Medieval Castle is the Castle Pier, which extends out to the sea and is also a favourite choice for tying the knot, thanks to its endless blue views and the added presence of the grand castle. At the opposite end of the promenade is a larger pier and Larnaka Marina, where wedding ceremonies can be performed amidst the relaxing scenery of the bobbing boats.
As one of the region's top attractions, the Salt Lake is most famous for its migrating flamingos, but is also available for a more unusual outdoor ceremony, and may come complete with some long-legged, pink wedding guests if you choose to marry between the months of October – March when the flamingos frequent the lake!
A more modern and popular choice is emerging along the trendy beach strip of McKenzie, where wedding couples are opting for ceremonies and receptions at the trendy cafes, restaurants and nightspots along the coast. Whether it is under the sun or under the stars, these modern coastal weddings enjoy a distinct island atmosphere.
And to complete the magical experience, fairytale white, horse-drawn carriages are also available to transport the happy couple to their ceremony, taking a leisurely route around the city, making the bride - or groom - the centre of attention on their big day!