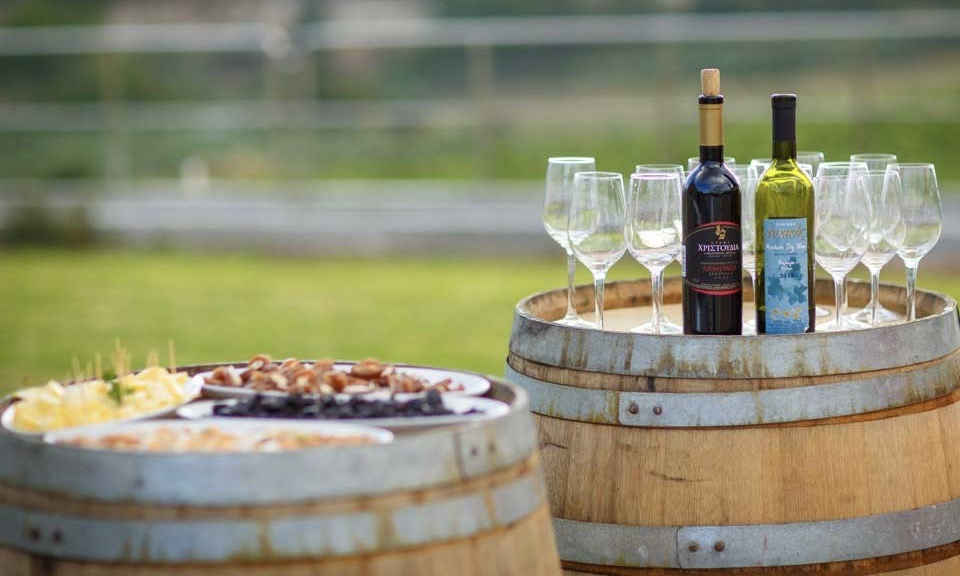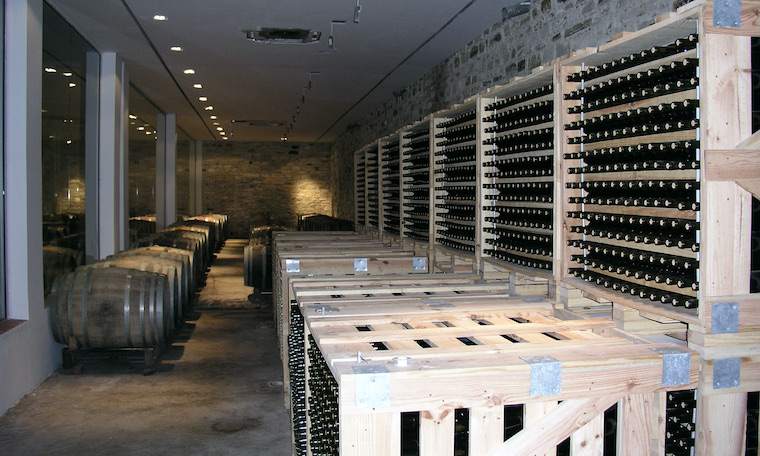 Larnaka region wine production marries the old viticultural history of the island with the new, modern face of the winemaking industry. Enjoy wine tasting at the charming mountainous wineries of the region and the modern cellars of the city, or discover the history and art of winemaking through a picturesque wine tour.
Wineries
Ktima Christoudia
Located in the picturesque hillside village of Kato Drys, Ktima Christoudia welcomes visitors with an informative tour around its premises and cellar, followed by wine tasting of its vintages. The winery produces most of its bottles from Cypriot grape varieties cultivated in the vineyards that surround the premises, along with a selection from vines grown in the Pafos area – and all in limited quantity to emphasise the uniqueness of each wine.
Ktima Dafermou Winery
Located in the beautiful hills of the Lefkara Valley, Ktima Dafermou winery welcomes visitors and offers information and tours on how wine is made and the grape varieties used, along with wine tasting. The winery produces vintages in limited quantities to ensure maximum quality using the local grape varieties of ancient Maratheftiko (red) and common Xinisteri (white), along with Syrah, Cabernet Sauvignon, Sauvignon Blank, Assyrtiko and Ayiorgitiko varieties.
Wine Route
Mountainous Larnaka - Lefkosia
Passing through 10 villages, this varied route comprises the expanse of the mountainous areas of both Larnaka and Lefkosia and takes in three wineries, quaint museums and workshops. Even though it is outside of the traditional wine regions, there are active winemakers here who have planted vineyards with the Assyrtiko, Malvasia Aromatica, Chardonnay and Maratheftiko grape varieties, ensuring their fast integration into the island's winemaking portfolio.
A love of wine is combined with other cultural aspects along this route, such as the inclusion of the village of Lefkara - famous for its handmade lace embroidered linens and delicate filigree silver - along with the village of Fikardou, which is home to one of the oldest traditional wine presses in Cyprus.
This enlightening route passes through: Lefkosia, Skarinou, Lefkara, Kato Drys, Vavla, Ora, Odou, Farmakas, Gourri, Fikardou and Kalo Chorio.
Wine Cellars
Private wine tasting sessions and wine tours are also available.
Oak Tree Wine Cellar (offering Wine Tasting of 10 Cyprus Wines experience)