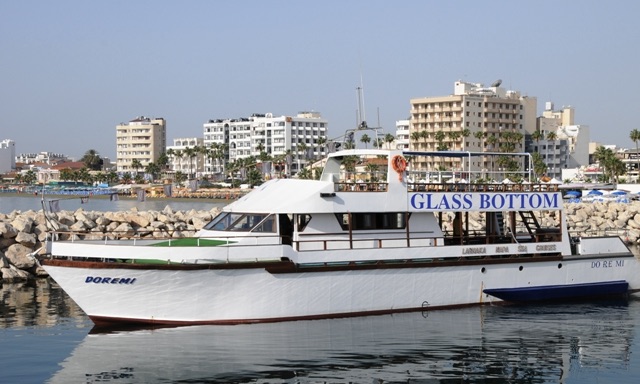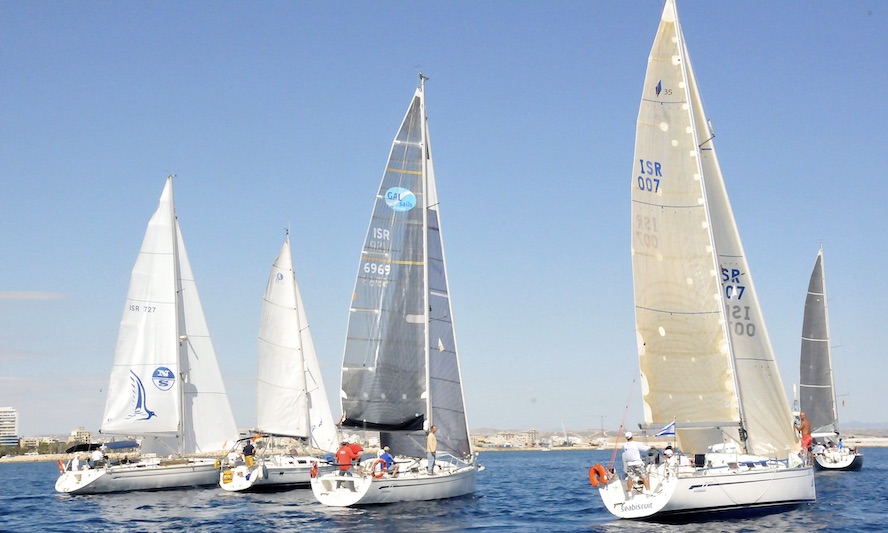 Enjoy the fresh sea air and the stunning, rugged coastline as you set sail on an idyllic adventure! The endless blue seas of the Larnaka region offer the perfect setting for boat trips, sailing and yachting all-year-round thanks to clean, flat waters of optimum temperature and ideal wind conditions. All you have to do is choose where the waters will take you!
Boat Trips
All aboard for a boat trip that takes in the fresh, Mediterranean-sea air, complete with a backdrop of beautiful coastline scenery! From glass bottom boats and different fishing expeditions, to party cruises and mini trips to other parts of the island, you will find a large variety of different boat excursions operating from Larnaka Marina.
The boat trips range in duration and theme, with some also including lunch onboard. To select a trip, simply take a stroll down the marina and book directly with the operators, or purchase tickets through travel agents and mini cruise operators.
Mini Cruise Operators from Larnaka Marina
Larnaka Napa Sea Cruises - Tel: +357 2453 3800
VIP Cruises Tel: +357 2453 3800
Sea Dream II - Tel: +357 2481 9525


Sailing
Larnaka is also the ideal place for setting sail, and is known for having some of the most favourable conditions for the sport in the Mediterranean. As such, a variety of races and regattas take place throughout the year, whilst leisure yachters can find community and facilities at the marina, or charter a yacht, complete with a hired crew. RYA-approved sailing lessons are also available.


Larnaka Marina
Larnaka Marina is situated in the bay of Larnaka and lies 110 nautical miles (n.m) from Lebanon and Syria, 145 n.m. from Israel, 230 n.m. from Egypt and 250 n.m. from Greece. The position of the marina is 34 deg. 55 min. North - 33 deg. 38 min. East.
As an official Port of Entry, the marina has berthing facilities for 450 yachts of various sizes. Berthing charges vary according to the duration of stay and the length of the vessel.
The minimum depth of the useable part of the marina is approximately 1.5m and the maximum is 3m.
It is imperative that vessels with a draught greater than two metres enter with caution using their depth- sounder.
The nature of the seabed is mud and sand. The marina is entirely protected from all weather conditions.
Amenities
All yachts moored in the marina may use the following services at a reasonable charge:
Water supplied on board (included in berth fees).
Electricity supplied on all quays at 220-240 volts/50HZ (consumption measured).
Telephone, telefax, WiFi (near the office) and email services are available at the marina office.
Diesel-fuel is available at the end of the main North Pier. Petrol and butane gas cylinders are available at the Main Marina Fuel Station.
For yacht repair/facilities, there are many independent private companies operating inside the marina for the hauling/launching and servicing/repairing of yachts. Insurance and job-terms are independently agreed.
Laundry, showers, lockers and post office boxes are all available within the marina.
Fire fighting equipment is installed throughout the marina.
There is a public address system to all areas.
Additional Facilities
The following additional facilities are also available at Larnaka Marina:
Serviced asphalted hard standing areas.
English speaking schools 15 min. on foot from the marina.
Independent brokerage
Dry cleaners
Chandlery
Toilets, showers and coin-operated washing machines.
Osmosis treatment units
Independent Private Boat Travel Hoists up to maximum vessel weight 50,000kgs and maximum vessel beam of 4.8m.
Important Note: With a marina expansion pending, Larnaka Marina is fully occupied with limited space for periods not exceeding seven (7) days.
It is absolutely imperative to communicate with the marina well before your arrival.
Yachts coming to or leaving Cyprus can clear Customs and Immigration formalities from within the marina. Larnaka Marina has a Marine VHF communication service on a 24-hour basis (listening: Ch16 Working Ch.8).
Vessels sailing to Cyprus must comply with the EU regulations regarding sewage disposal.
For further information skippers must communicate with their intended port of call well in advance.
The above information is subject to change without notice. For any further information please contact Larnaka Marina:
Telex: 4500 CYTMAR
Tel: +357 246 53110 / +357 2465 3113
Fax: +357 2462 4110
Email: ctolar@cytanet.com.cy