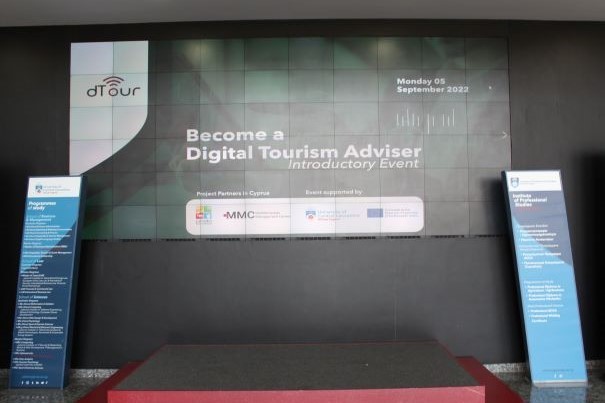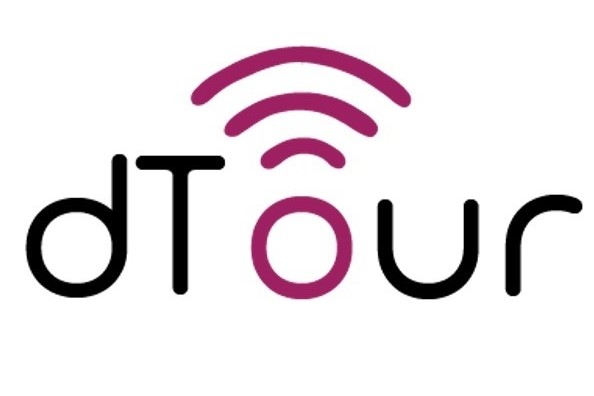 The dTour project aims to train and certify people who work in the Tourism & Hospitality sector with innovative digital skills in order to provide high-quality digitalized services to SMEs with focus on hotels and accommodation.
Project News
Meeting at Larnaka Tourism Board Premises - January 2022
Partners participating in the DTour programme met in Larnaka, Cyprus for a two-day progress meeting, held at the Larnaka Tourism Board premises on January 27 and 28, 2022.
Present were representatives of Dimitra (Greece), Rinova (UK), ACTA (Greece), and MMC (Cyprus), whilst partners from Magnesia Chamber (Greece), Folkuniversitetet (Sweden) and additional staff members of Dimitra took part remotely.
Each partner presented the expected learning outcomes for their different training modules as part of IO3, which resulted in a productive dialogue and exchange of views regarding the key objectives for each module, whilst an overview of the next steps to be taken for IO4, IO5 and IO6 was also given.
Learning Activity - Larissa, Greece - May 2022
The Learning Activity of the project took place at the premises of partner DIMITRA in Larissa, Greece in May. During the activity, the master trainers learned how to use the developed training material while validating its content. The next step will be to hold the pilot training in each partner country by the end of 2022.
Introductory Event to Training - Larnaka - September 2022
The event was held to present the 'Digital Tourism Adviser - ISO 17024' certification scheme of the 'dTour' project.
In his welcome address, president of LTB, Mr Dinos Lefkaritis, underlined the project's aims – to promote digital tourism skills for tourism and hospitality SMEs – and stressed the significance of this role for the modern tourism sector given that 95% of travellers within the European Union use digital media during their travels.
The online marketing strategy of the Deputy Ministry of Tourism was presented by Mr Michalis Pouros; First Tourism Officer, who stated that the emphasis for advertising is now focused on digital marketing, which provides a myriad of opportunities to promote Cyprus.
Dr Aspasia Simillidou, UCLan Lecturer in Hospitality and Tourism, gave a presentation on the topic of technology, and in particular, that of artificial intelligence and its future implementations.
Useful information on how businesses can improve their online presence, along with practical solutions, were provided by Mr Alex Constanti, Business Development of ideaseven Digital.
Ms Sofia Constantinou of MMC presented Eurostat data on Cyprus and digital tools, along with details of the certification programme and its pilot training. The training is aimed at tourism and hotel staff, business consultants and other professionals wishing to acquire modern digital skills and obtain the 'Digital Tourism Adviser - ISO 17024'. Holders of the certification will then be able to assist tourism SMEs in strengthening their digital presence.
Project Conclusion - May 2023
The 5th newsletter was published in March 2023, along with the release of the Navigation Guide followed by the successful conclusion of the project that was tied up in May 2023.
The dTour navigation guide was designed to enable SMEs related to Tourism and Hospitality to get to know the new digital technologies and tools used in the sector to get a first idea of how they can benefit from their use, such as which digital tools and technologies are available and to obtain suggestions on the right digital tools according to the needs of SMEs and when they should use them.
Training to be a dTour Advisor and gain the accreditation is open to interested applicants who can contact the Cyprus training partner MMC for more information on training dates and criteria: training@mmclearningsolutions.com.