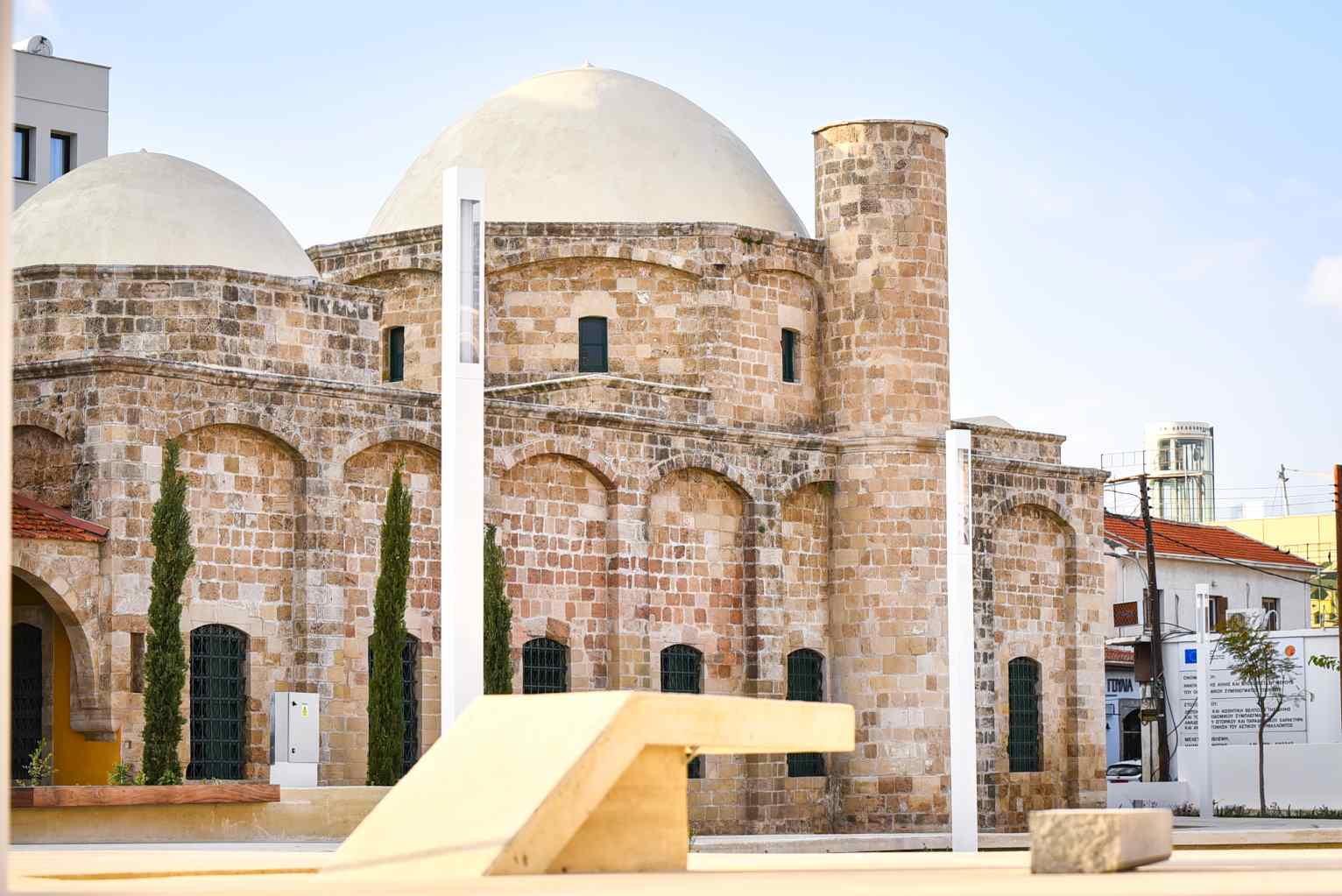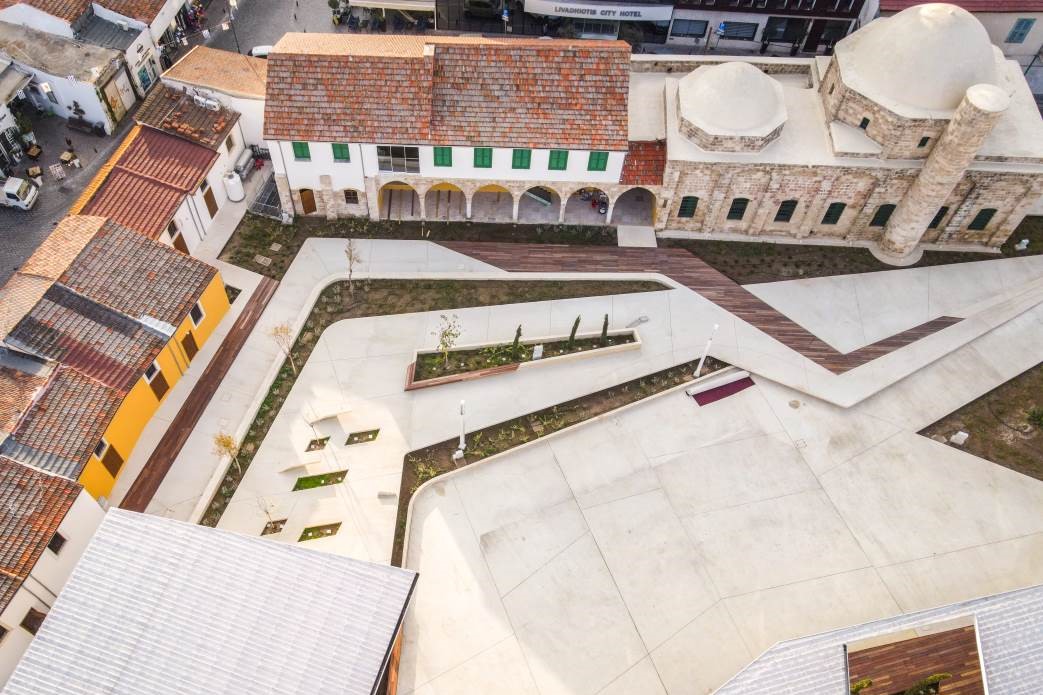 Located in the centre of Larnaka city near the Municipal Market and Saint Lazarus Church, the Zouchouri mosque complex was restored and renovated in 2022 to create a courtyarded square with open spaces and kiosks for public use and seasonal events, as well as maintaining the mosque itself. The project was financed by the EU through the UNDP Program (United Nations Development Programne) and the Bi-Communal Technical Committee for Cultural Heritage.
The authentic character of the original buildings has been maintained and combined with modern elements to create a charming social space to reflect how it was an important place for gathering many years ago when it was used for meeting and accommodation by the members of the Islamic Bektashi Order. Later, around 1826, it was granted to the dervishes of the Sufi order.
The Zohuri building complex includes the mosque and a funerary monument. The earliest historical accounts place its existence in the mid-17th century, with an extensive renovation of the buildings in 1860, which included the addition of the minaret and the solar (roofed porch) on the northern face of the mosque. A building complex of shops built around a large enclosed courtyard developed around the mosque.
The mosque is a large space covered with a dome, where the prayers and ritual dances of the dervishes took place. Inside this space there is the mihrab, a semicircular arch facing the direction of Mecca, and the minbar, an elevated preaching pulpit.
A corridor leads from the mosque to a separate, doomed room, where the funerary monument (türbe) is located. According to tradition, a body discovered buried there during the excavation of the foundations was thought to belong to some holy person or martyr of the faith because it appeared indestructible.
The mosque and the entire complex around have been declared an ancient monument by the Department of Antiquities.