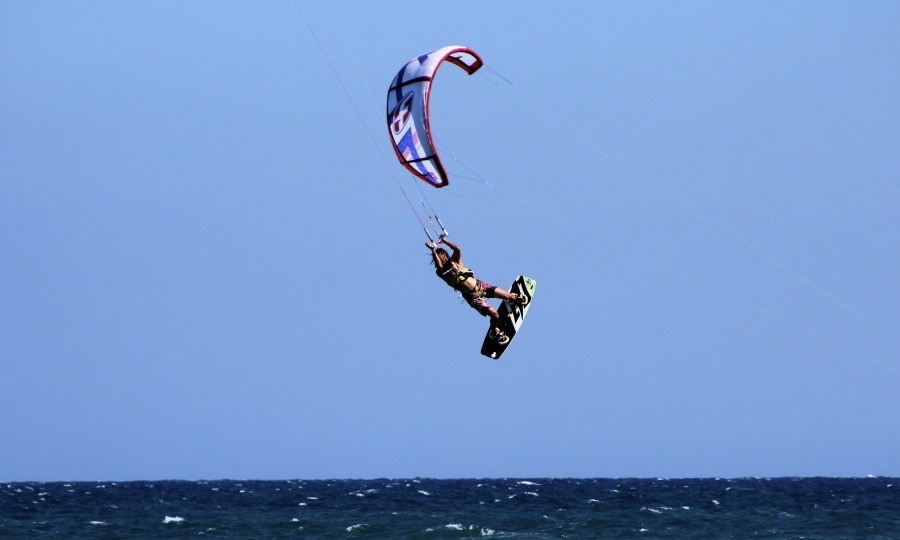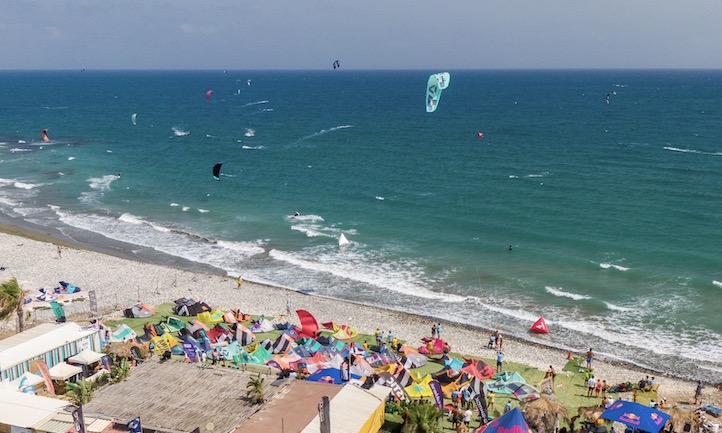 Kitesurfing
The ideal wind conditions at Larnaka Kitesurfing Beach in the Mazotos/Kiti area (steady, consistent winds throughout the year, which peak from May to October) make it one of the best spots on both the island and the wider Mediterranean region for kitesurfing. The sea here is also safe thanks to an absence of rocks, whilst the waters are shallow, and there are no strong currents.
Kitesurfing on the island is also attracting big international names to its major events, which include tournaments in the summer months, organised by the three local kitesurfing schools/clubhouses.
Kahuna Surfhouse, Larnaka Kitesurfing Beach
The Larnaka Kiteboarding Club founded the first fully-equipped kite centre on Larnaka Kitesurfing Beach with the opening of Kahuna Surfhouse. It specialises in beginner to advanced kitesurfing courses, which are taught by International Kiteboarding Organisation (IKO) instructors, and abide by the safety and quality regulations of the IKO.
As a community of water enthusiasts, the Larnaka Kiteboarding Club welcomes beginners to the sport as well as free riders, and holds annual beach events including the major, annual King of Kite, Kitesurfing Championships.
This designated kitesurfing beach near Kiti known as 'the spot' is run by the Lefkosia Kitesurfing Club (LKC). Open to everyone, it features a kitesurfing school – Kitemed - that runs beginner to advanced kitesurfing courses taught by International Kiteboarding Organisation (IKO) instructors, and abides by the safety and quality regulations of the IKO.
The LKC is actively trying to enhance the safety of the extreme sport, and also generate athletes for future Olympic games now that kitesurfing is a recognised Olympic sport.
WaveBandits are an international network of premium kiteboarding centres all over the world and have a centre in the Alaminos area where the coastline offers the ideal conditions for the sport. The centre is open from the end of March until the end of October with lessons taught in English and German for groups or privately by an IKO and VDWS Kite Instructor and Examiner.
Windsurfing
WindsurfCityCyprus, Mckenzie Beach
WindsurfCityCyprus is a windsurfing and SUP Centre offering lessons and rentals. Is location on Mckenzie Beach offers ideal wind conditions and the water is mainly flat with small chop for perfect blasting, speed sailing and freestyle.
As a member of VDWS, and a recognised and certified school since 2010, the company follows approved standards and methods for the management of the centre and windsurf training.