Piale Pashia Street and Psarolimano (fishing harbour)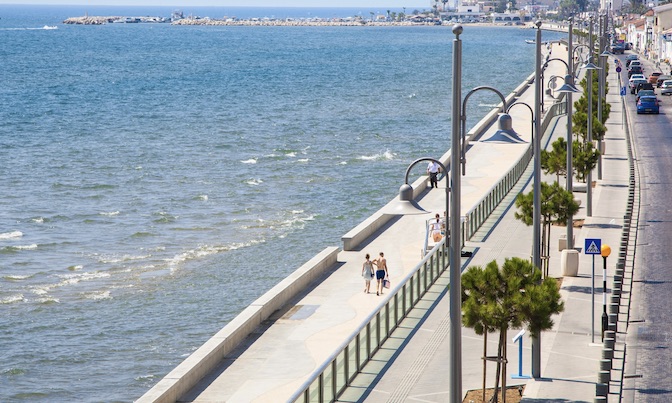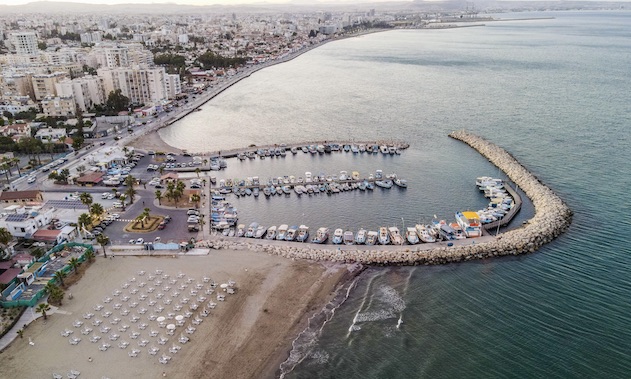 The Piale Pashia coastal road begins from the Medieval Castle (Larnaka Fort), joining seamlessly on from the Foinikoudes promenade, and is a charming seaside walkway that embraces the sea on one side and is fringed by tavernas and restaurants on the other, interspersed with old, traditional houses.
The street is named after the Commanding General of the Ottoman navy and army - Piale Pashia - who arrived in Larnaka in 1571 to occupy Cyprus. The Venetians resisted the Ottomans only in Lefkosia and Ammochostos. During Ottoman times the street was the seafront road of Larnaka, and it was only in the 19th century that the city was extended towards Athens Avenue (Foinikoudes).
The upgraded sea walkway was completely remodelled in 2014 and offers two walking paths; one on road level, partitioned with glass panels that do not obstruct the sea views, and a second lower walkway with a feeling of 'walking on the water'. There are also ample wooden and stone pebble benches along the path.
The route firstly passes the section of road that is lined with traditional tavernas - offering fish and meat meze - and past the old Turkish Cypriot neighbourhoods. If you would like to detour here, you can take the side streets and discover more traditional architecture, as well as workshops where the local artisans hone their crafts – and invite visitors to watch them at work as part of the Larnaka Art Workshops Neighbourhood.
If continuing on the seafront path then you will reach the quaint fishing harbour 'Psarolimano' after a time, where several traditional fish restaurants are situated, offering diners pretty views of bobbing boats. This is followed by a strip of ice-cream parlours running parallel to the beach and popular with families, with the walking and cycle path culminating at the hot-spot of McKenzie beach.