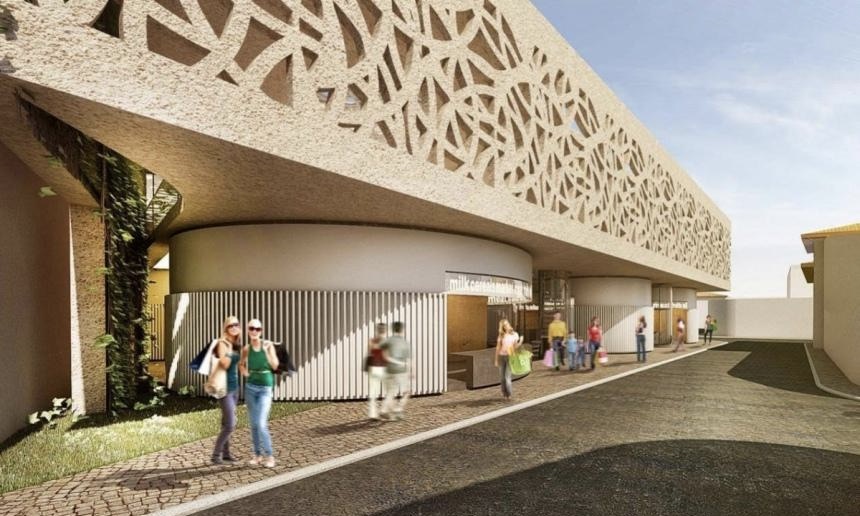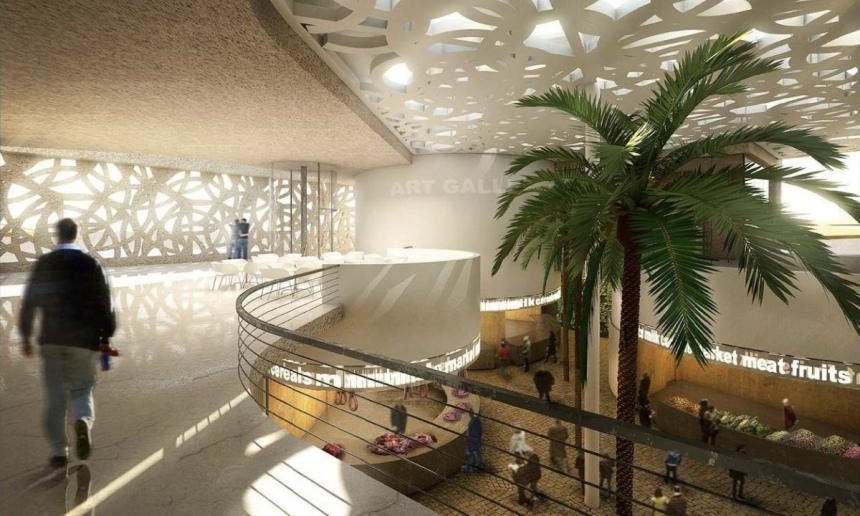 COMING SOON!
The new Municipal Market was completed at the beginning of 2023 on the site of the original market, which was in operation from 1928-1963 and was a thriving and important part of life. It was demolished in 1996 and municipal parking was created in its place with an open-air farmer's market taking place on the site on Saturday's, and a smaller indoor market operating opposite.
The new market combines modern elements whilst retaining the tradition of the 'agora' (local market) and is spread across different levels. There are 20 shops on the ground level, along with an open-air market and an Information Centre.
The mezzanine level consists of cafes, and cultural spaces, whilst the upper level features a terrace with seating area, roof garden and bars.
The market also includes a large number of parking spaces and offers full disabled accessibility.
It is located just metres away from the Zouchouri complex, which was also renovated at the end of 2022 to create a public square.