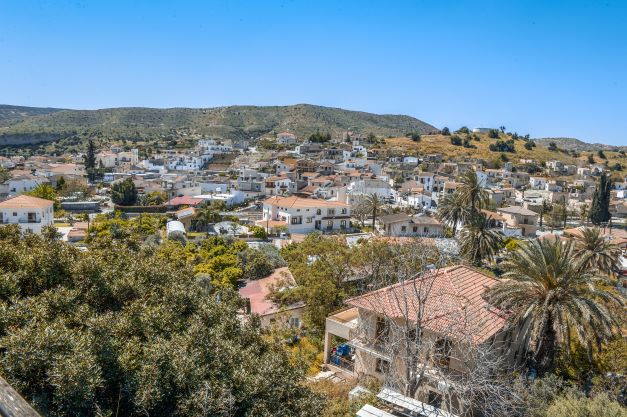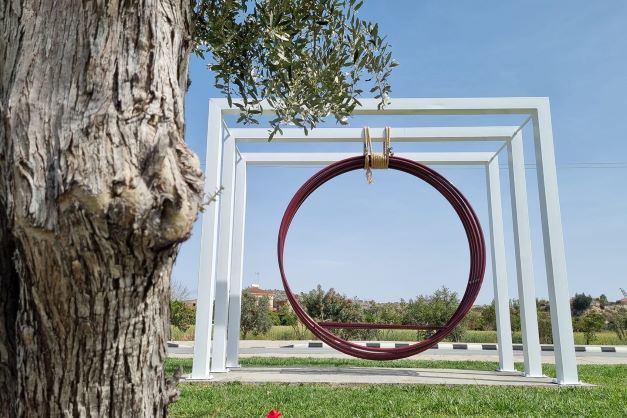 Agios Theodoros combines coast and countryside and is built on the banks of the Pentaschinos river with its gorge surrounded by fragrant citrus valleys.
The community has an 8.5km coastline with picturesque organized beaches, including the Akakia and Maia beaches and an interesting nature trail 'To Vrytzi', which is included in the Natura 2000 nature protected areas network. The 850m long linear trail passes between gorges and caves and was awarded the Green Flag in Cyprus in 2019 at the 'Green City and Green Community of Cyprus' Awards in the 'Sustainable Tourism' category.
The village is popular for its traditional taverns serving meze and fresh fish, and offers more 'alternative' accommodation with beach suites, agrotourism establishments and glamping in wooden houses set within its natural environs. It is also known as an 'Instagrammable' village of Cyprus thanks to the creation of photo spots, including the window-bench at 'Stephani' viewpoint and the famous 'Heart' directly on the beach.
Notable sights include the restored, traditional olive mill and the community excursion area 'The Village Orchard' where visitors can not only sit under the shade of the citrus trees, but also taste the fruit of the orchard, as a gesture of hospitality by the Community Council. Among the ancient monuments of the community is the Venetian Watermill, also known as 'Hadjiatou Watermill' and the 15th century chapel of Panagia Astathkiotissa - which is located 1.5km east of the village on a small hill.
Agios Theodoros is also home to the Women's Association of Rural Larnaka (WARL), whose premises are located in a listed building. The organisation is active within the community and holds experiential workshops as part of the Heartlands of Legends initiative of the Deputy Ministry of Tourism (DMT) as well as seasonal farmer's markets with local produce and handmade products.
Read more about tourist attractions of the village here.